OUR MISSION
A comfortable house, beautiful, well arranged and structurally functional. Your home;
A profitable, developed and budgeted building. Your commercial project or Industrial aim.
In Many African's families, especially young people, dream of such a house or such a revenue generating project.
As always, there are many possibilities:
The easiest way is to buy a house, rent an office or a ready-made space.
The advantages of this method are obvious, however there are also the lacks;
The price;
The purchased house or space for rent will not be exactly as it was architecturally and functional intended;
Not often traditional buildings construction meet architectural and structural standards.
Another method is to build the house, building for commercial purposes or create a space that you want on the land that belongs to you.
The Architect will help you convert your vision into a project.
At this level a main question arises, how to do all that in reality?
The easiest steps are to approach a construction company, which is difficult to be done by many people, who will study your project and follow it to be built turnkey. This method is good everywhere for the simple reason that the work is conducted by a team of professionals.
KONSIV, is this team of professionals in civil engineering, whose main mission is to help people to completely study their project and to realize it at a lower cost following the rules of art; and at the same time save their time and money.
We know how to embody the most complicated project in a modern and solid structure, everything depends only on your desires.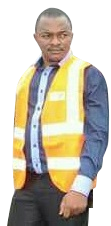 We stay professional and pragmatic
and find the best solutions.
Rostand, Ir GC.
CEO de KONSIV


We stay professional and pragmatic
and find the best solutions.
Mitterrand, Ir TTIC.
Responsable commercial & Clientèle, KONSIV